Christian Martial Arts Association - International

The Royal Order of Yeshua
Christian Martial Arts Association of Knightly Brotherhood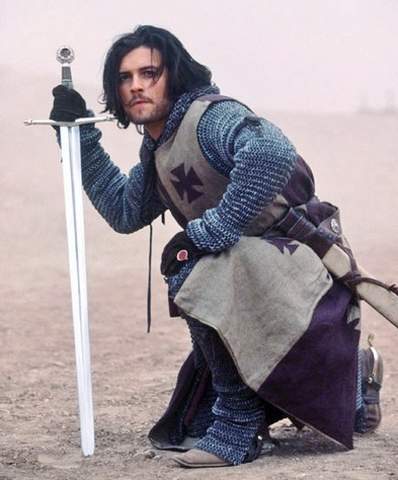 "Be without fear in the face of your enemies. Be brave and upright that God may love thee.
Speak the truth always, even if it leads to your death.
Safeguard the helpless and do no wrong. That is your oath."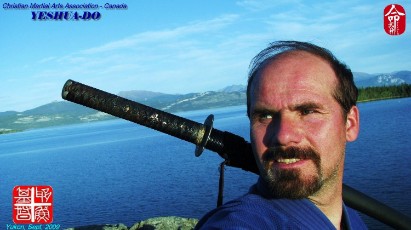 Founder - Sensei/Rev. Vitold Jordan, 7th Dan Black Belt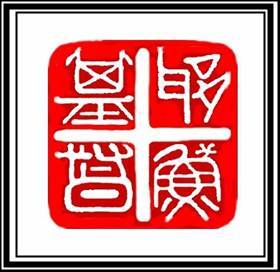 Yeshua-Do is a non-violent, non-competitive Christian Martial Art of gratitude, chivalry, honesty, compassion, harmony and peace.
We follow these rules and principles avoiding any conflicts and violence in our lives. Living by what we believe in and have learned, and growing into perfection, thus building a better world today.
Concerning our Conduct?
"Love always protects!" - 1 Cor.13
"The Way of the Warrior is to Stop Trouble Before it Starts"
Concerning our Faith?
1. Faith alone (sola fides)
2. Grace alone (sola gratia)
3. Christ alone (solus Christus)
- Christ is not valued at all unless He is valued above all !!! Communion with God is, then, a sharing in His very Being; And true knowledge and power is, to be aware off all things in Christ. For by Him, through Him and in Him we have everything !!!
Yeshua is both Savior and Lord !!!

" Love protects always!" - 1 Cor. 13:7
"Blessed be the Lord, my Rock, who trains my hands to fight, and my fingers for warfare"- Psalm 144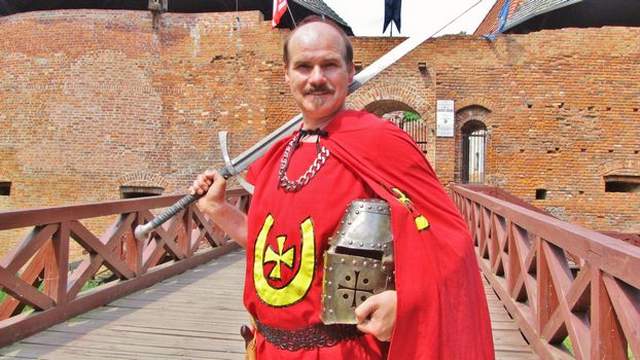 Faith in Christ - Chivalry - Righteousness - Justice - Loyalty - Courage - Nobility - Humility - Defense - Prowess - Truth - Faithfulness - Prudence - Courtesy - Temperance - Discipline - Diligence - Charity Gratitude- Sagacity - Zeal - Hope- Valour - Resolution - Chastity - Fearlessness- Peacefulness - Forgiveness - Liberty
6th Dan Rank nomination for Sensei/Rev. Stuart James Gray (Sui Takahashi).
With great honor and much respect I am announcing 6th Dan Rank nomination for Sensei/Rev. Stuart James Gray (Sui Takahashi).
Sensei Stuart is the Board Director within the Christian Martial Arts Association - Int'l (Yeshua-Do) and helps to lead the organization since 2009. He runs Yeshua-Do Dojo in Ontario, Canada.
Dear Brother - Congratulations and many Blessings!
- Sensei/Rev. Vitold Jordan,
Christian Martial Arts Assoc.-Int'l (Yeshua-Do) welcomes to Brotherhood Abel Biro (Ontario, Canada):
Abel is married 15 years, father of 3 girls. Gave his life to Christ at age of 6. He's teaching and preaching in his local church and some academic settings. Developed neurological condition in his 20s which adversely affected his balance and physical orientation. Began martial arts under Stuart Takahashi Gray in June 2014. Martial arts served to aide in overcoming his balance issues, granted purpose and motivation to lose weight and improve physical condition, and has granted valuable fellowship to others in the Christian martial arts community. Received Shodan ranking from the Takahashi Gray Dojo Cambridge in October of 2018. In addition to Shorin Ryu, he has also studied some Modern Arnis, Kenpo karate, Kung Fu and Judo.
Christian Martial Arts Assoc.-Int'l (Yeshua-Do) welcomes to Brotherhood Christopher Sackett (NY, USA) :
Christopher has trained in the martial arts on and off for over 30 years. He trained in American Kenpo Karate in the late 80's and early 90's under Steve Lavallee and Jeff Iannuzzo at Lavallee's Sport Karate Studio. In the 90's he trained in Washin Ryu under John "Terry" Mulhauser. During the late 80's and early 90's, Chris grew in experience as a tournament fighter in both sparring and kata participating in several local and regional tournaments. In the early 2000's, Chris worked in professional wrestling and continued training at the Old School Dojo and at the Tyger's Den; sharpening his kick boxing skills and adding elements of taekwondo, while working in the independent wrestling scene throughout Buffalo and Rochester NY, and in Canada (2001 to 2007). He currently trains at home; recently adding some elements of Wing Chun.
Christopher Sackett holds a Bachelor's Degree in Leadership and Ministry from Ohio Christian University. He was the Interim Associate Pastor at the First Baptist Church of Baldwinsville NY, and the Worship Director at Wellspring Family Life Church of Central Square NY. He currently serves in worship and in leadership at Lakeshore Baptist Church of Cicero NY. In addition to this, Chris works professionally for Meals on Wheels of Syracuse helping to serve the elderly and disabled with safety and nutritional needs. Chris is the author of the book "Walk In Christ" (Amazon, Barnes&Noble); a guide to help the new believer, or someone seeking the Creator, with basic Biblical Applications to life. Colossians 2:6.
Yeshua-Do Dan rank (Ni-Dan) award to Sensei Tim Sartin AL, USA
Krav Maga and Tang Soo Do Instructor in Alabama. Congratulations, blessings and all the best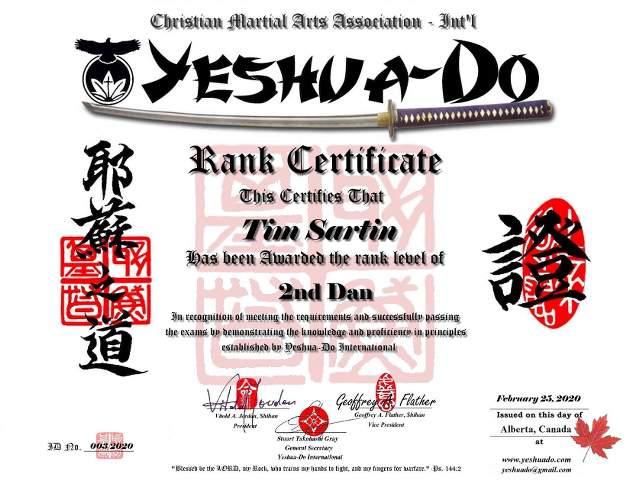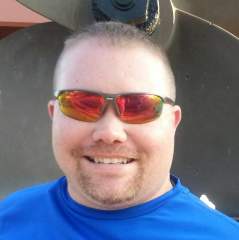 I am very pleased to announce the Ordination within Christian martial Arts Association - Int'l (Yeshua-Do) of our two senior Instructors:
Sensei/Rev. Stuart James Gray and Sensei/Rev. Ed Rutherford
They both are members in an excellent standing within Yeshua-Do and were working hard through many years to receive this international recognition to Christian Ministry.
I am glad that on behalf of Yeshua-Do Int'l two Senior Pastors: Rev. Lloyd Oakey (Calvary Church, Ayr, Ontario, Canada) and Rev. Rob Turner (United Methodist Church, Summit Station, Ohio, USA) have completed today this Ordination through the laying on of hands during the service in their local churches.
May God bless you and make your ministry fruitful.
Yours in our Master service,
Vitold Jordan, November 15, 2015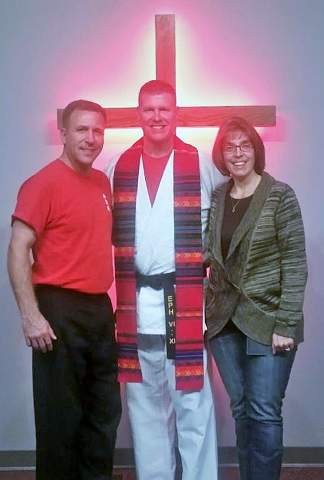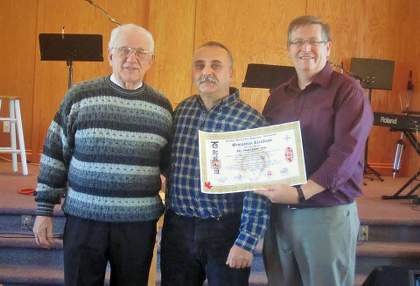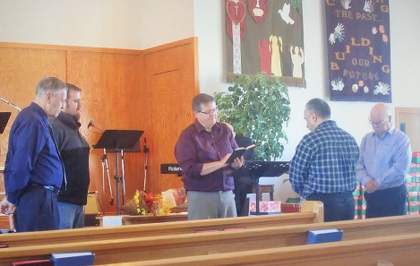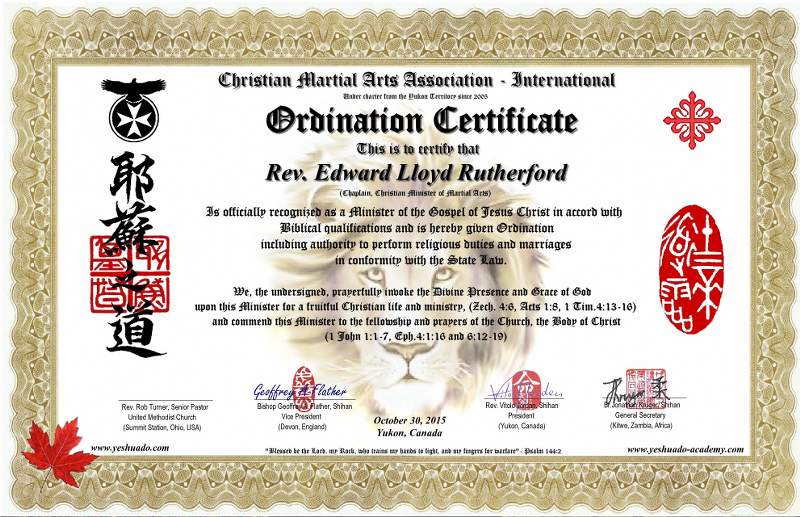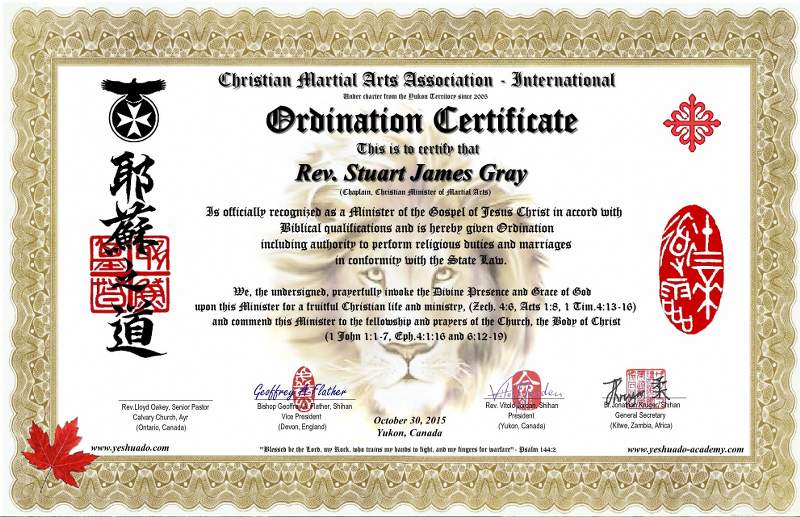 New Yeshua-Do Vedeo's For You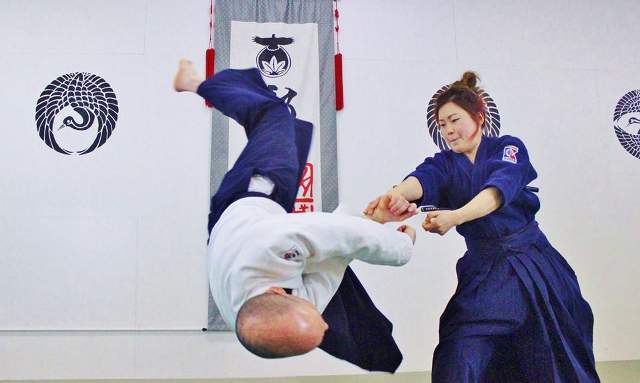 Jiyoung An (2nd Dan) demonstrating throwing technique (kokyu-nage) at YAMA-Dojo, Whitehorse, Yukon, Canada, March 2013
Yeshua-Do/YAMA-Dojo Store

Unique clothing, weaponry and home décor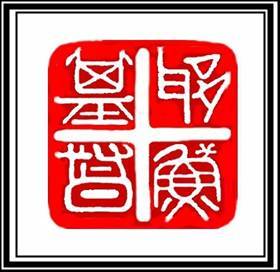 "Blessed be the Lord, my Rock, who trains my hands to fight, and my fingers for warfare"
- Psalm 144