Christian Martial Arts Association - International

The Royal Order of Yeshua
Christian Martial Arts Association of Knightly Brotherhood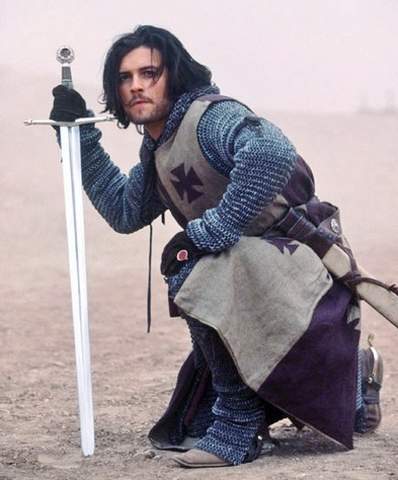 "Be without fear in the face of your enemies. Speak the truth always, even if it leads to your death.
Safeguard the helpless and do no wrong. That is your oath..."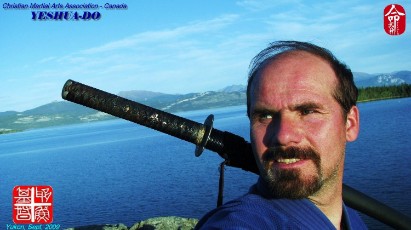 Founder - Sensei/Rev. Vitold Jordan, 7th Dan Black Belt


Blessed be the Lord, my Rock, who trains my hands to fight, and my fingers for warfare"
- Psalm 144:2

Yeshua-Do is a non-violent, non-competitive Christian Martial Art of gratitude, chivalry, honesty, compassion, harmony and peace.
We follow these rules and principles avoiding any conflicts and violence in our lives. Living by what we believe in and have learned, and growing into perfection, thus building a better world today.
Concerning our Conduct?
"The Way of the Warrior is to Stop Trouble Before it Starts"
Concerning our Faith?
1. Faith alone (sola fides)
2. Grace alone (sola gratia)
3. Christ alone (solus Christus)
- Christ is not valued at all unless He is valued above all !!! Communion with God is, then, a sharing in His very Being; And true knowledge and power is, to be aware off all things in Christ. For by Him, through Him and in Him we have everything !!!
Yeshua is both Savior and Lord !!!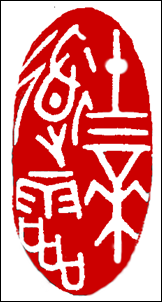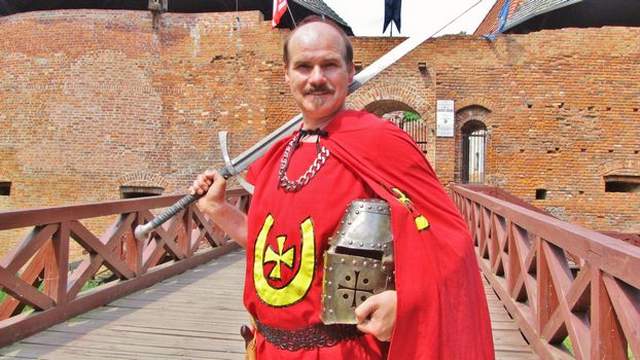 Faith in Christ - Chivalry - Righteousness - Justice - Loyalty - Courage - Nobility - Humility - Defense - Prowess - Truth - Faithfulness - Prudence - Courtesy - Temperance - Discipline - Diligence - Charity Gratitude- Sagacity - Zeal - Hope- Valour - Resolution - Chastity - Fearlessness- Peacefulness - Forgiveness - Liberty
A New Shodan (1st Dan, black belt)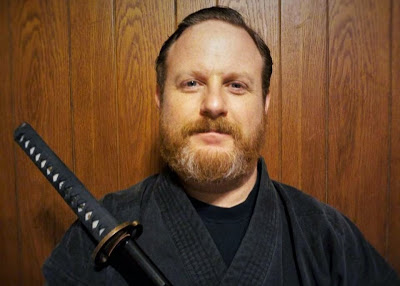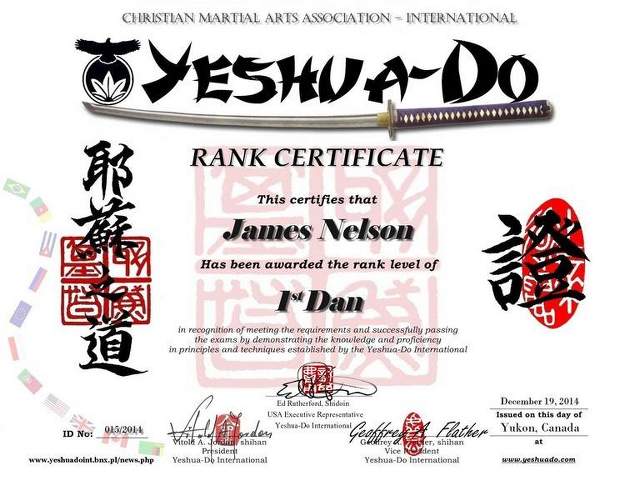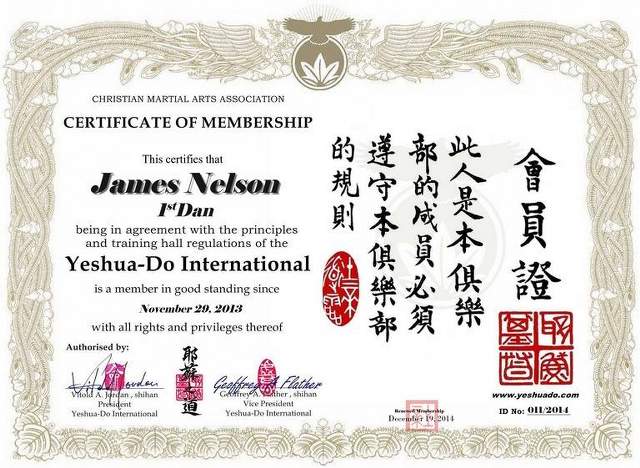 We wish to congratulate Rev. James Nelson passing successfully Shodan (1st Dan black belt) exam. Br.James is from Detroit, Michigan, USA and the member of Christian Martial Arts Association - Int'l
He is also the leader of "Knights of the True North" Christian org. www.knightsoftruenorth.ws/

New Yeshua-Do Video For You
Yeshua-Do Video #14
Sensei Piotr Kirmiel, 5th Dan Black Belt (Yeshua-Do Representative for Poland and Europe East)
presents Tanto-dori Kotegaeshi Ushiro-waza.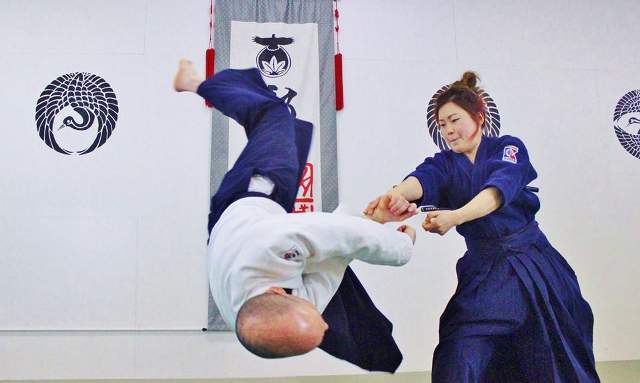 Jiyoung An (2nd Dan) demonstrating throwing technique (kokyu-nage) at YAMA-Dojo, Whitehorse, Yukon, Canada, March 2013
Special Program for Christians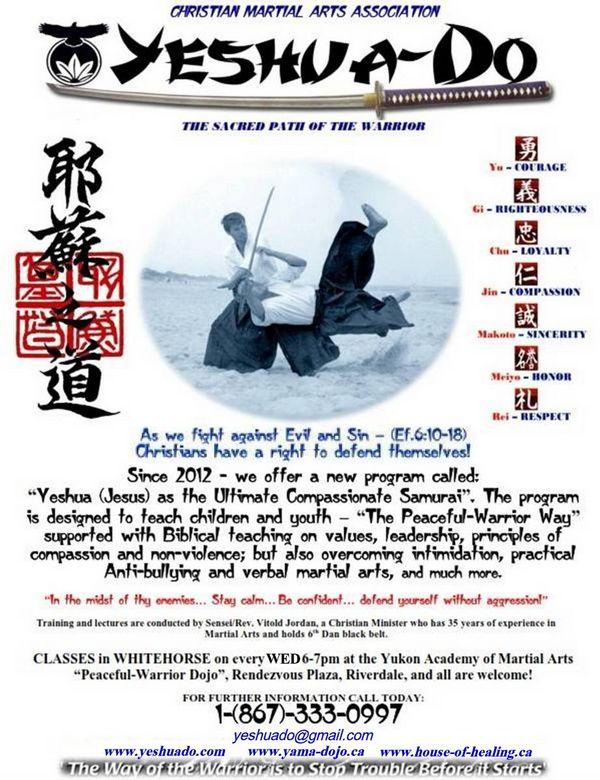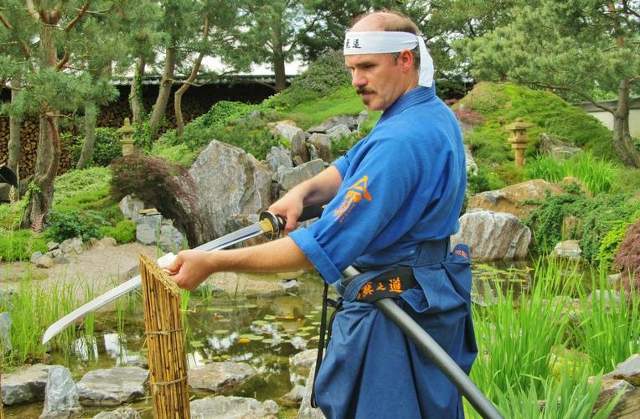 Practicing Tameshi-giri, 2013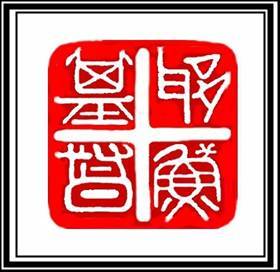 Blessed be the Lord, my Rock, who trains my hands to fight, and my fingers for warfare"
- Psalm 144:2