Christian Warrior Academy
Yeshua-Do Central Dojo, Edmonton, Alberta, Canada
Ph: 1-(780)-245-0997 yeshuado@gmail.com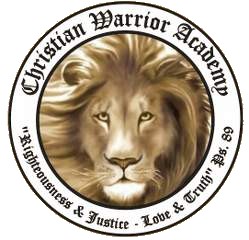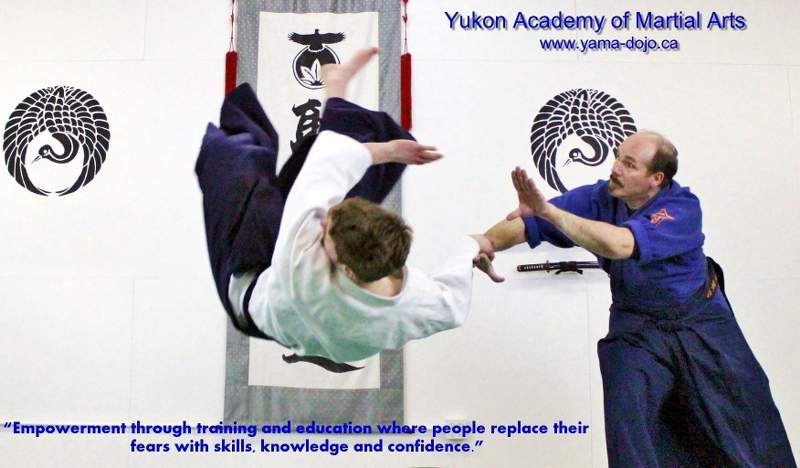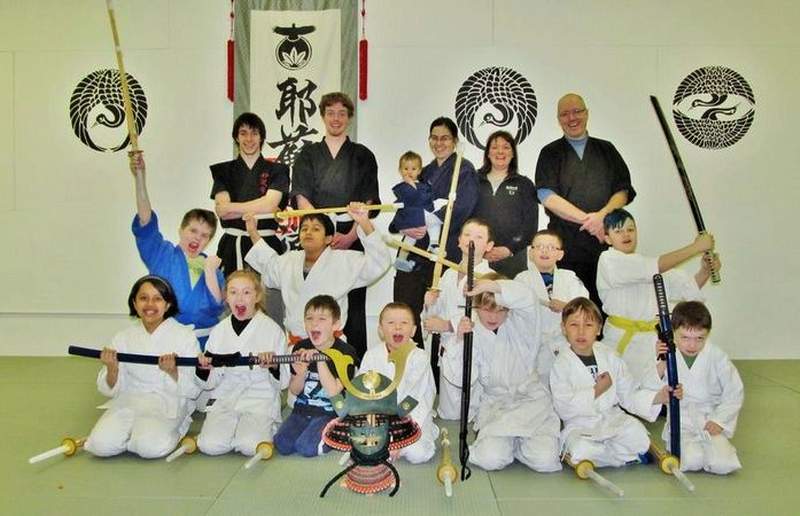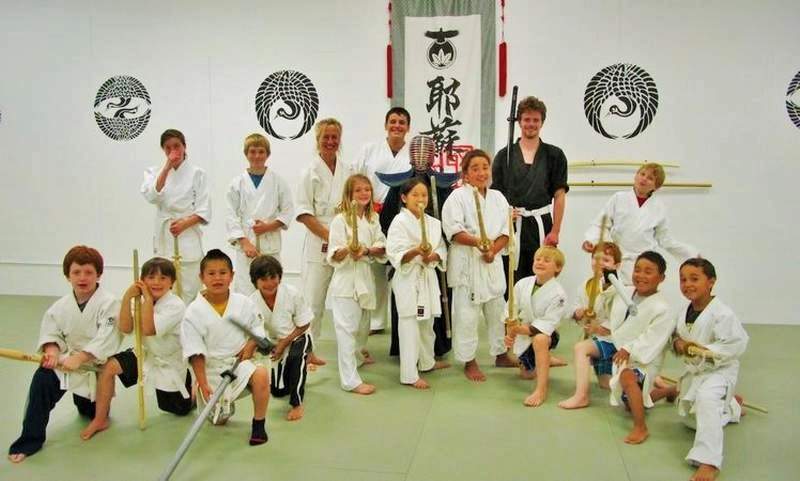 Sensei and Instructors/Assistants:
Sensei/Rev. Vitold Jordan, Kaiso, Head Instructor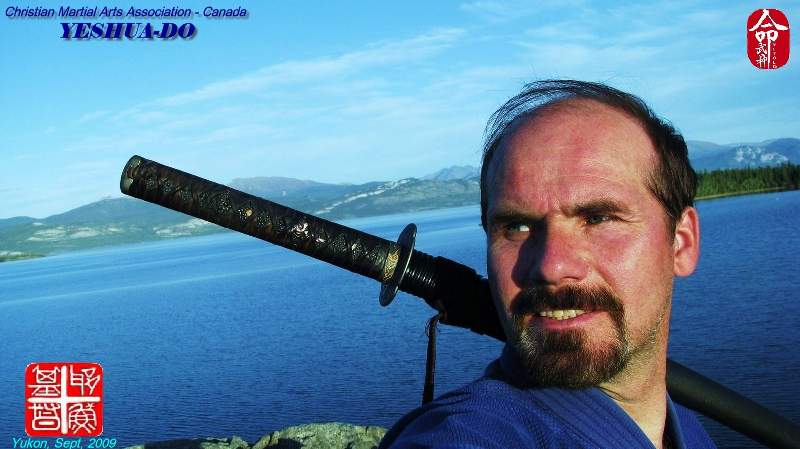 The founder and Sensei/teacher of Christian Martial Arts Association - Int'l is Rev. Vitold A. Jordan, Th.M.
(An ordained Christian Minister/Pastor - VNTF-Int., Texas, 2001)

Sensei Vitold Jordan has spent many years devoted himself to training in the samurai martial arts, spirituality, and counseling, and has attained a certain level of expertise to qualify him as teacher and also mentor.
Vitold has studied various martial art: Aikido/Aiki-jutsu (unarmed self-defense), Iaido/Ken-jutsu (Arts of samurai swordsmanship) and Jo-do (staff fighting) since 1976 with the world's most eminent Masters in the world, such as:

•Shihan Toshikazu Ichimura (7 Dan), Scandinavia
•Shihan Christian Tissier (7 Dan), France
•Shihan Nobuyoshi Tamura (8 Dan), Europe, USA
•Shihan Katsuaki Asai (7 Dan), Germany
•Shihan Yoshimitsu Yamada (8 Dan), USA
•Shihan Mitsunari Kanai (8 Dan), Boston, USA
•Shihan Shoiji Nishio (8 Dan), Scandinavia, Japan
•Shihan Seigo Yamaguchi (9 Dan), France, Japan
•Shihan Seishiro Endo (8 dan), France, Japan

As the martial artist Vitold currently holds in Aikido, 7th Dan (Black belt). He is an internationally recognized Sensei (Master/Teacher), licensed in Tokyo, Japan (Aikikai Foundation, Apr. 1986); and a former instructor of practical self-defense for policemen and officers in Special Forces Department (Poland/West).
In April, 2001, in Iowa (USA), holding in one hand the experience of the way of the warrior and in the other the vision for the new/updated Budo - Vitold named his unique Christian Martial Art "YESHUA-DO" which can be translated as: "Yeshua' Way", then "The Art of Peace" or "The Way of the Peaceful-Warrior". He is the President and Technical Director within Yeshua-Do International Organization.

At present, he lives in Edmonton, Alberta, in Canada, where he promotes the Art of Yeshua-Do through seminars, courses, and workshops. Vitold is the head instructor at the Yukon Academy of Martial Arts and Christian Martial Arts Association – Canada, where he teaches a nonviolent approach to the conflict resolution. His motto is: "The Way of the Warrior is to Stop Trouble Before it Starts". He also serves as a Pastor/Counsellor at Yeshua House of Healing, and as a Chaplain to WCC-Yukon. Sensei Vitold is married to Bogna and they have six children: Ester-Sharon, Yoshua and Ari-Eli, Ruben, Abby, and Michael. They live in Lago Lindo, N. Edmonton where they run the Dojo.
e-mail.:
yeshuado@gmail.com
Website:
www.yeshuado.com/
Bogna Jordan (1st Dan), Sempai
Bogna Jordan, 1st Dan black belt in Aikido/Iai-jutsu. She trained in martial arts since 2007 under Piotr Kirmiel, 5th Dan at Polish Aikido Foundation - Aikikai, Aikido Club Zielona Gora - aikido.zgora.pl/ , then under Sensei Vitold since 2009. Bogna is YAMA President and also Children and Women Aikido Instructor within Yukon Academy of Martial Arts. She's married to Sensei Vitold and lives with their six children: Ester-Sharon, Yoshua and Ari-Eli, Ruben, Abby, and Michael.
She can be reached at: Bogna.jordan@gmail.com
www.yeshuado.com/instructors.php
www.yama-dojo.ca/instructors.php
___________________________________________________________________
Calvin Scott Milenk (1st Dan), Assistant
Calvin, 1st Dan Black Belt holder in Kempo-Karate, a Yukoner who trains under Sensei Vitold since 2007. He is YAMA Board Director, and helps to run the "Peaceful-warrior Dojo" and practical courses in self-defense.
He can be reached at: http://www.facebook.com/profile.php?id=537831260&sk=wall and csmilenk@hotmail.com

---
Jiyoung An (Jay) 2nd Dan, Sempai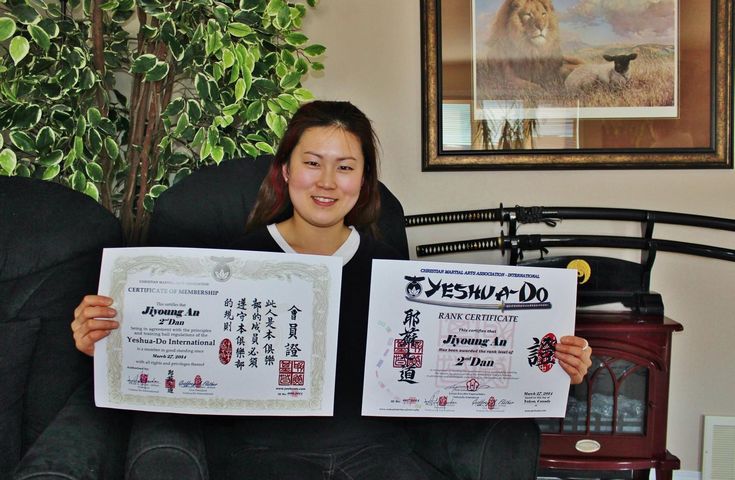 Originally from Korea where she practiced Kendo under Japanese sensei's. Jay joined sensei Vitold and YAMA-Dojo in 2011 and since helps to run children Kendo classes.
"Blessed be the Lord, my Rock, who trains my hands to fight, and my fingers for warfare"
- Psalm 144:2