Ordination
within the Christian Martial Arts Association - International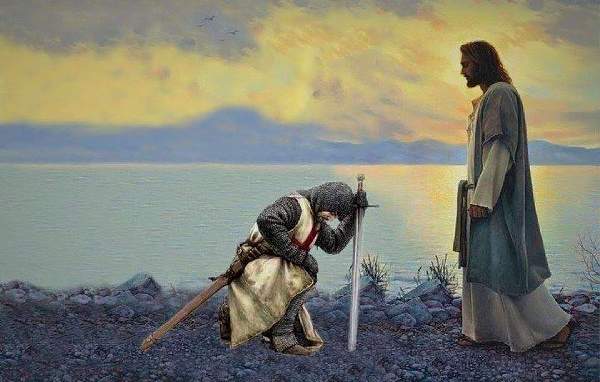 Ordination cannot be bought! It is the process by which chosen individuals are consecrated that is, set apart as clergy to perform various religious duties and ceremonies. One who is in preparation for, or who is undergoing the process of ordination is called an ordinand.
When God calls and qualifies a man for the ministry, it will be apparent both to that man and to the rest of the church. The would-be minister will meet the qualifications set forth in 1 Timothy 3:1-16 and Titus 1:5-9, and he will possess a consuming desire to preach the Gospel (Romans 1:16-17; 1 Corinthians 9:16) . It is the duty of the church elders, together with the congregation, to recognize and accept the calling. After that, a formal commissioning ceremony with the laying on of hands and anointing —an ordination service—is appropriate. The ordination ceremony is commissioning to God's service and gives official public recognition to God's choice of leadership.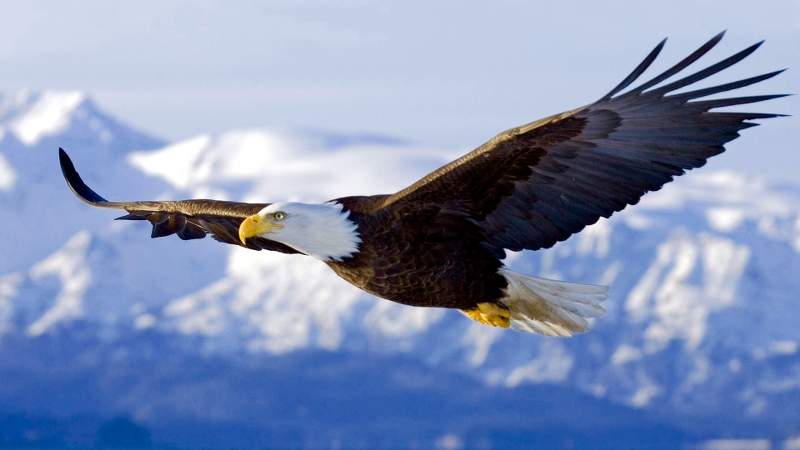 Ordination Certification and Ministerial Card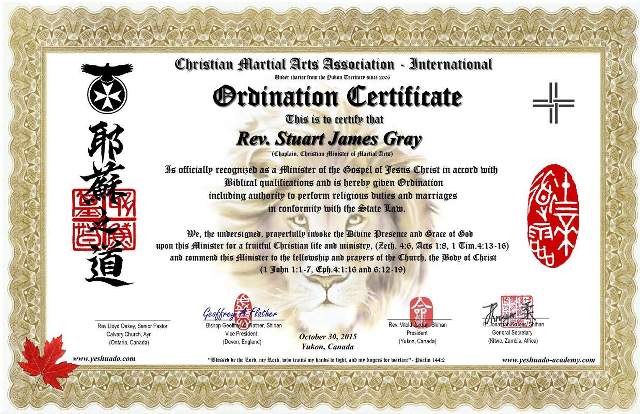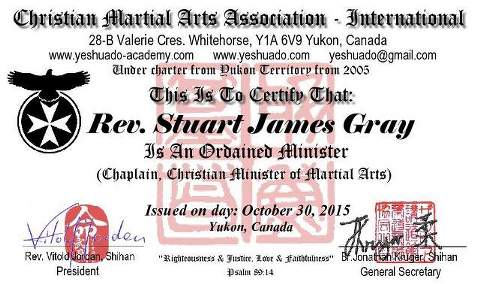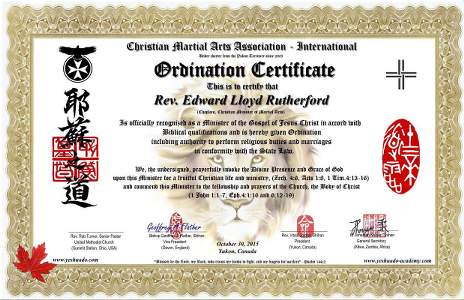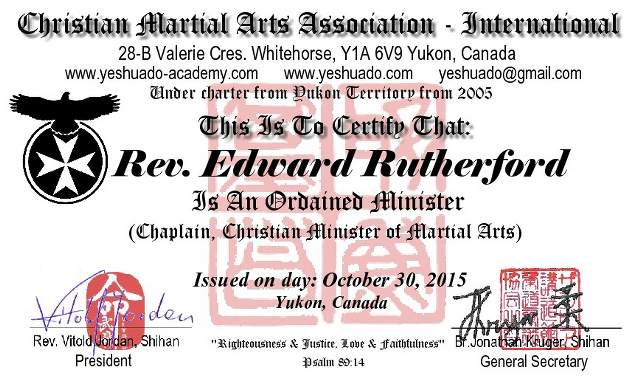 Ordination Certificate and Ministerial Card - 11"x 17" large paper - certified copy (S&H in large tube included)
"Blessed be the Lord, my Rock, who trains my hands to fight, and my fingers for warfare"
- Psalm 144