Sensei/Rev. Edward Rutherford, 6th Dan, Shihan
Vice President and Executive Director for USA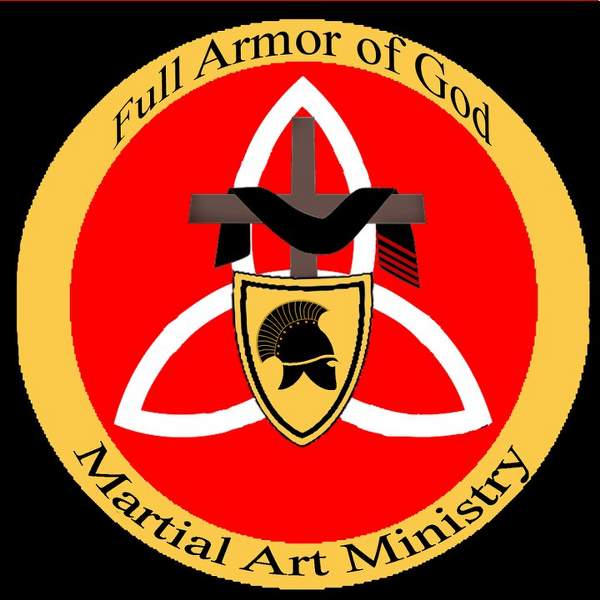 Affiliated Christian Martial Arts Dojo in Reynoldsburg. Ohio, USA
Full Armour of God Martial Arts Ministry
Sensei/Rev. Edward Rutherford
Sensei Ed resides in Columbus, Oh. where he works for a Fortune 500 company as a Executive Protection Specialist. Providing both National and International protection for the companies CEO and his family. Ed has been with the detail for 18 years and is also a Law Enforcement officer in Ohio.

Ed has studied the Martial Arts for over 33 years and holds Instructor ranking in the arts of and Aikibugei & Edged Weapons. Teaching programs throughout the Central Ohio area for both Civilians and Law Enforcement.

Ed started his Budo training when he was 8 years old. His father had passed away when he was 4 and his mother thought that the Arts would help to raise him up. She was not wrong! First he started in Isshin-Ryu karate and studied that for about 2 years and then he was introduced to Schucker Sensei who taught him Aiki-bugei (Aikido style). In 2004 Ed started his own Dojo and the Christian Ministry – "The Full Armour of God" which he runs today and can share his style of Aikido (Sankaze Ryu) School of Three Winds. It is a blend of Aikido and Combatives or better a modern Aiki-jutsu.
Ed has completed many certification courses during his career:

CERTIFICATIONS

. Defensive Tactics Instructor (Ohio Peace Officers Training Accad. )
. CQPC (TDI Institute)
. SWAT (Columbus Ohio Division of Police)
. Police Mountain Bike Instructor (IPMBA)
. Executive Protection Specialist (R.L. Oatman & Associates)
. Founder of the Full Armor of God Martial Art Ministry
. Edged Weapons /Use of Force Instructor (Paul Vunak )
. 4th Degree Black Belt in Kagami Ryu Aiki Bugei / Founder of Sankaze Ryu Aikido
. Creator of CADS

The CADS (Counter Assault Defense System ) program was created by blending traditional Aikido techniques with Modern Defensive Tactics to create a Gross Motor skill based Subject Control System, that can be learned quickly and easily. The System is designed to meet today's ever changing need for personal protection whether it is confronting an Armed or Un-Armed encounter. The Edged Weapons portion is the same program which has been taught to the U.S. Navy SEALS DEA, FBI and other Government Agencies and which Ed is a Certified Instructor under Paul Vunak.

Contact: FACEBOOK
email: fullarmorma@yahoo.com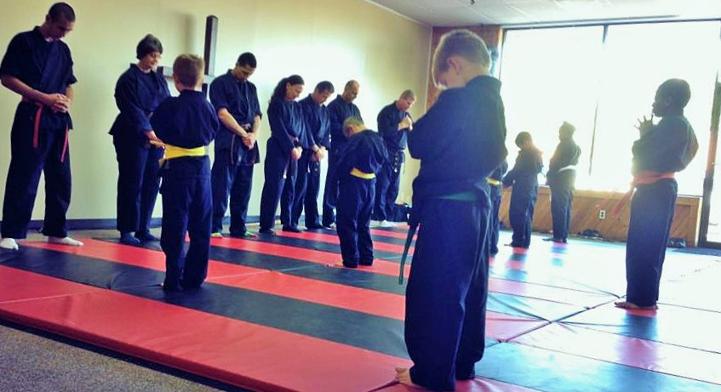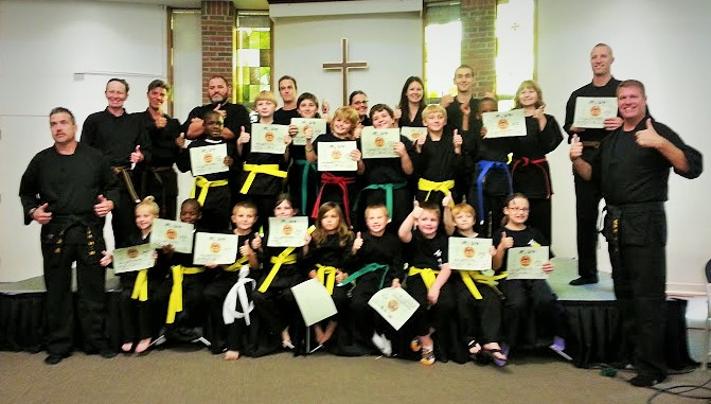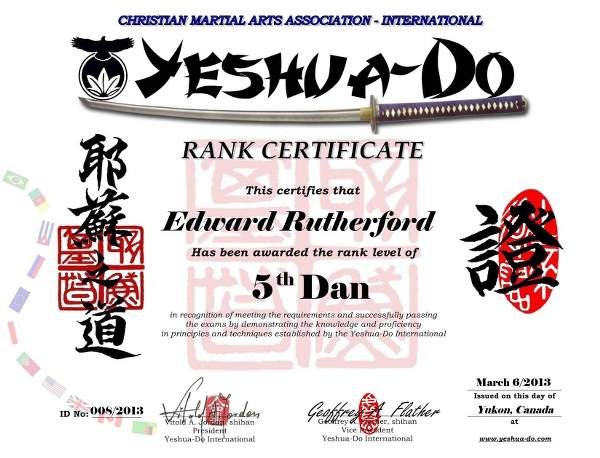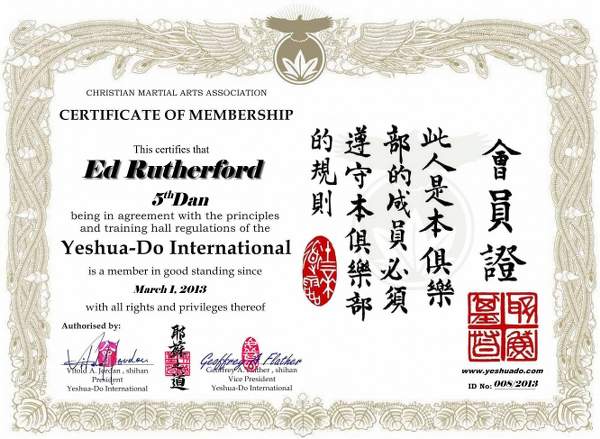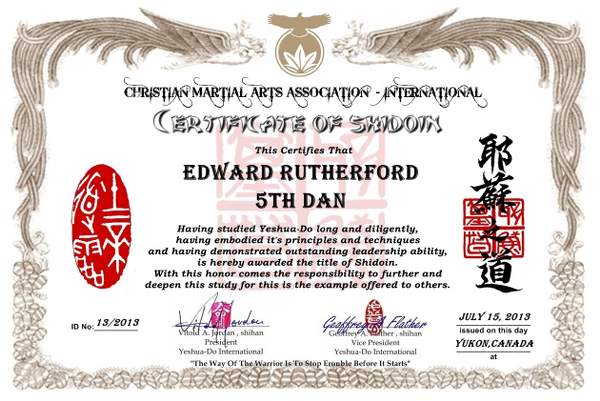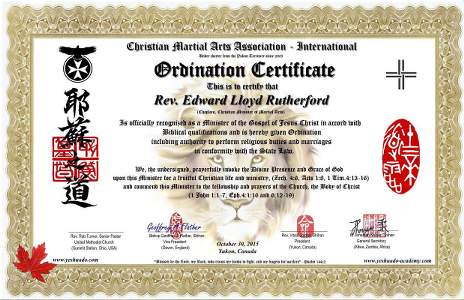 6th Dan Rank nomination and Shihan title for Sensei/Rev. Ed Rutherford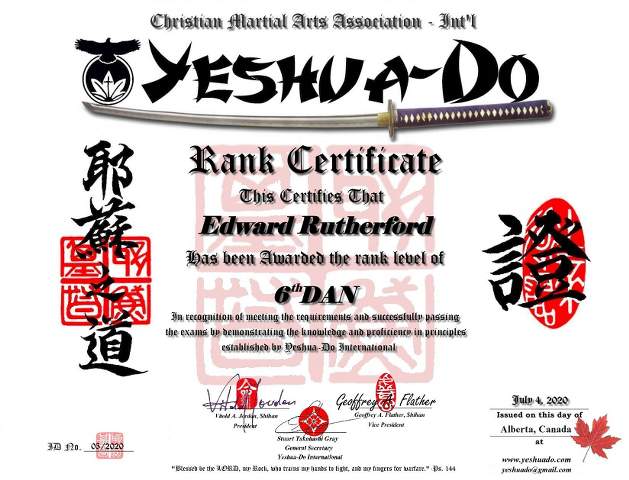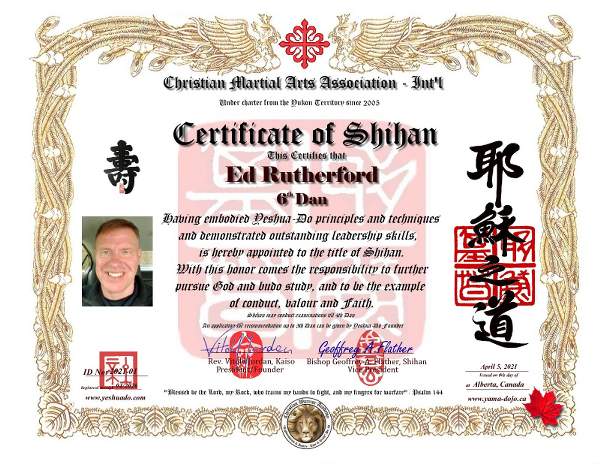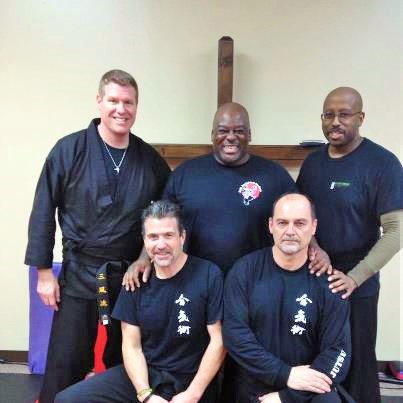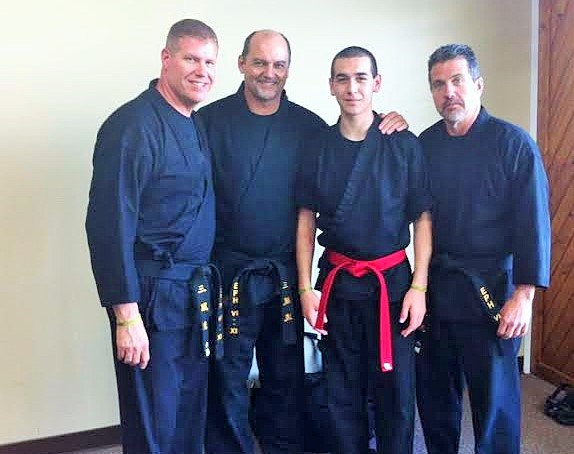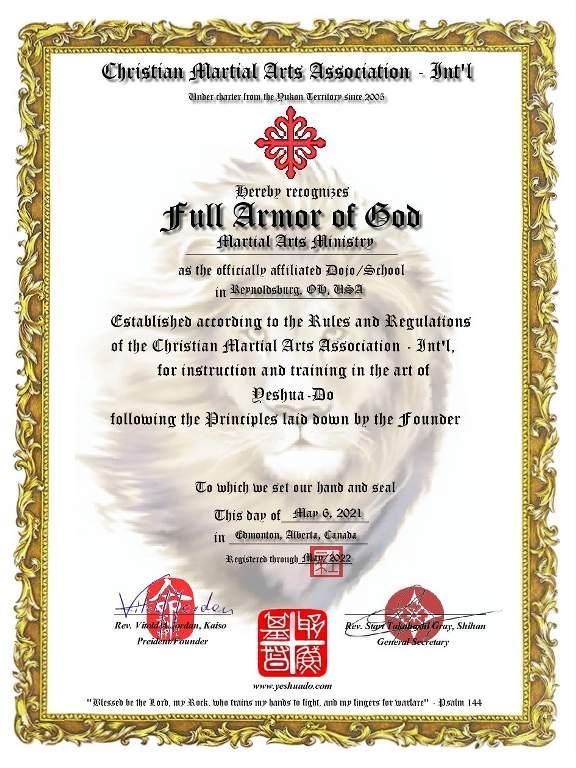 "Blessed be the Lord, my Rock, who trains my hands to fight, and my fingers for warfare"
- Psalm 144