Proclamation of Yeshua-Do
the Royal Order of Yeshua
(Christian Martial Arts Association of Knightly Brotherhood )

May, 2001, Iowa, USA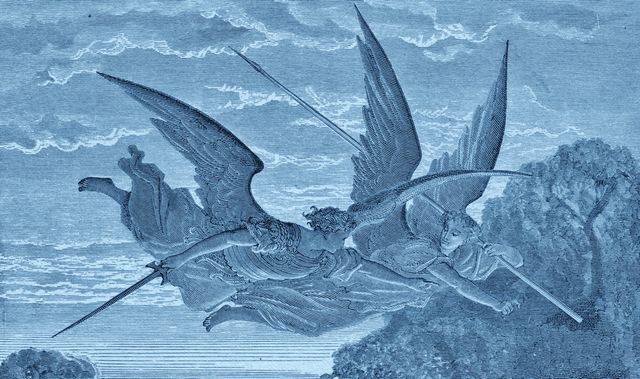 "Look !
It is Solomon's carriage,
escorted by sixty warriors,
the nobles of Israel.
All of them wearing the sword,
all experienced in battle,
each with his sword at his side,
prepared for the terrors of the night".

- SONG OF SONGS 3.7-8
"They were brave warriors,
ready for battle and able to handle the shield and spear.
Their faces were the faces of lions,
and they were as swift as gazelles in the mountains...
the least was a match for a hundred, and the greatest for a thousand...
they put to flight everyone living, to the east and to the west...
Day after day mighty men came to help David,
until he had a great army, like the army of God".

- 1 CHRONICLES 12.8-22
"I write to you, young men, because you are strong,
and the Word of God [Tao/Logos] lives in you,
and you have overcome the evil one".
- 1 JOHN 2.1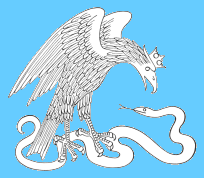 In this corrupted world, when evil and darkness seem to prevail, almost the whole of mankind attached to machine technology loses its true self and identity, loses the true way of life and therefore cannot find both peace and happiness. A happiness offered by media and advertisement feeds only our sick appetites and pride. We lost a true direction and become even unable to hear our own consciousness. This world is full of tensions, suffering, greed, unrighteousness, and constant fighting. Humanity seems to sink into darkness.
Today, in modern Western society, many people turn away from God, because they find the message of the churches smothered under an unreal kind of religiosity. Many people see Christians not changing and becoming better, but rather are conforming themselves to the world, almost in everything. Sadly to say, the spirit of most churches is no different from surroundings. Having removed from Christianity purity, love, righteousness, and the power of the Cross for the inner transformation of the man, the churches have replaced a direct and true experience of God with intellectualism, hype, and emotionalism.
Unfortunately, modern Christianity becomes something that is acquired only through learning. If you just get the words right, if you just memorize the key Scripture verses, intellectually grasp the concepts and repeat them, know how to act and speak in the religious dialect of your particular sect, then you will be saved.
Christianity then becomes a dry, word-based religion, a legalistic system, a set of ideas and behaviours, and a political institution that operates on the same principles as the institutions of the world. On the other hand, some churches add the element of emotionalism, hype, and enthusiasm in order to add a little bit of life to their dead systems, but this becomes another religious legalism. Very often people become hypnotized by their self-induced emotional states as much as they do by feeling "right" about their scriptural and doctrinal interpretations.
It is no wonder that spiritual seekers, even if they have been raised in Christian families, begin to look elsewhere, especially to Eastern religions, meditations, New Age movement, Zen, Yoga, and Martial Arts.
A wise prophetic woman once said: "I see the Church as a very, very old grandmother who does not see well anymore, does not hear anymore, does not get out much anymore. She is clinging too tightly to life. Though we love her dearly, we should let her die". Another, very well known prophetic minister from Iowa saw in a vision "the LORD visiting some churches and throwing around burning matches"...
We are not called to criticize and condemn God's work, but perhaps we should allow the "old mother" to die, hoping in her a better resurrection.
The God of miracles always needs one who will stand in the gap, a fearless one, who is able to speak prophetically into "dry bones" and breath the breath of life (Ez.22.30-31; 37.1.14). The last two Centuries brought many hopes, ideas and changes to most churches and movements, giving them new course, refreshing and life in the Spirit. Today's challenge, the greatest issue for the third millennium of Christianity and this world - if the earth is to survive into the next century - is the individual quest for Jesus Christ and His Kingdom.
Therefore, seeing a spark of hope and new movement in the Spirit, I've conceived and founded "YESHUA-DO", the Christian Martial Art, which can be translated as: "Jesus' Way" or "The Sacred Path of the Christian Warrior", on Apr.3, 2001 in Fairfield, Iowa, USA.
Yeshua/Joshua written in Japanese (kanji)

This Art, as I believe, can enrich the Church (and not only the Church) with new ideas and strategic concept for the effective evangelism or teaching, can help many Christians to live the Christ-centered life, and also to develop in them a godly character and virtue, self-confidence, and health. Like the knights of old, we rise up with power and vigour. We enter Christ's Order of Chivalry - girding ourselves with the "Sacred Sword", the symbol of chastity, justice, courage, integrity, humility, compassion, and charity. Using the great teachings of Jesus Christ our LORD - but also, prophets, saints, sages, monks, warriors, artists, and philosophers - we want to bring hope, light and life to all beings by following the principles of love, righteousness, and non-violence.
The way we combat darkness is not to run from it, but to take a stand on God's truth, and from there push back the darkness. The Light of Yeshua is more powerful than darkness. So, we do not have to fear darkness as long as we walk in His Light.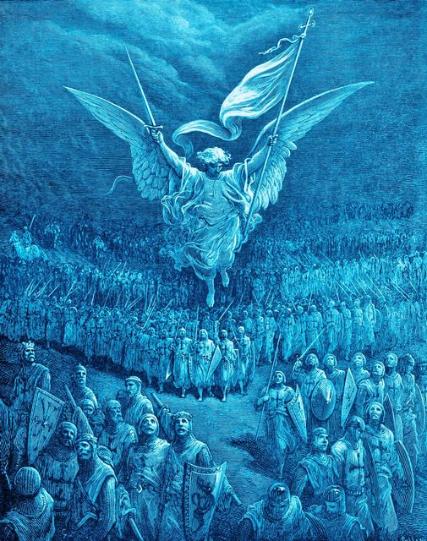 We are aware of this great task, our own weakness and inadequacy, and know that without God's help and guidance we'll never accomplish this calling. But, we also believe that God can use anybody who loves his righteousness to establish the New Kingdom on the earth in the power of His Spirit.
Therefore, united with Spirit-filled warriors, we proclaim approaching Christ's second coming and arising of God's Kingdom on the earth, the new age, where people and all creation will live together in harmony, justice, love and peace (Is.11; 35; 65; Rom.8.18-25; Rev.19-22).
Our LORD and Master Yeshua, again is calling together true warriors of the Spirit who will stand united under His banner of righteousness, in spite of all the petty divisions, natural and spiritual wars that surround us. But, aware of the real enemy; we too will stand without wavering against the greatest darkness of our times and will push the darkness back. As Isaiah prophesied: "Arise, shine, for your light has come, and the glory of the LORD rises upon you. See, darkness covers the earth and thick darkness is over the peoples, but the LORD rises upon you and His glory appears over you. Nations will come to your light, and kings to the brightness of your dawn".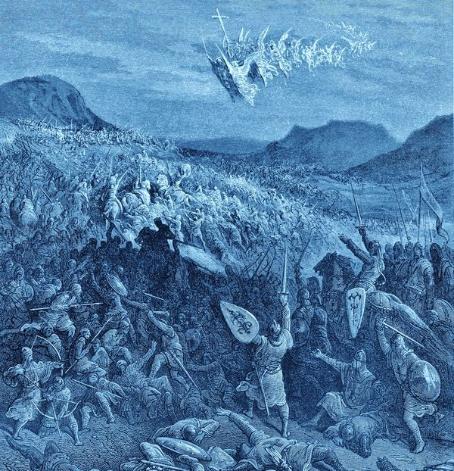 Today, the words of the Prophet Joel, spoken 800 years B.C. about the new and rising Army of God sound very persuasive and relevant to us:
" Proclaim this among the nations:
Prepare for war!

Rouse the warriors!
Let all the fighting man draw near and attack.
Beat you plougshers into swords
and your pruning hooks into spears.
Let the weakling say,

"I am strong!"...
Bring down your warriors, o LORD !"


One of the Yeshua-warriors may even be you. Will you respond to His call?



" Vene, Vidi, Vici "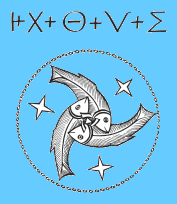 Sensei/Rev. Vitold A. Jordan, Th.M.
Little House on the Prairie (The House of Healing)
May, 2001, Fairfield, Iowa
"Blessed be the Lord, my Rock, who trains my hands to fight, and my fingers for warfare"
- Psalm 144