Pastor/Sensei Christopher D. A. Sackett
Yeshua-Do Board Director, 4th Dan Black belt
JesusStrong Martial Arts, Syracuse NY, USA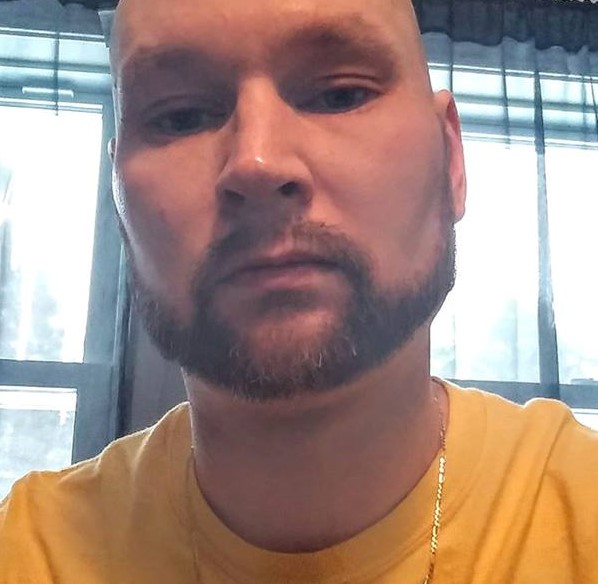 Christopher Sackett has trained in the martial arts on and off for over 30 years. He trained in American Kenpo Karate in the late 80's and early 90's under Steve Lavallee and Jeff Iannuzzo at Lavallee's Sport Karate Studio. In the 90's he trained in Washin Ryu under John "Terry" Mulhauser. During the late 80's and early 90's, Chris grew in experience as a tournament fighter in both sparring and kata participating in several local and regional tournaments. In the early 2000's, Chris worked in professional wrestling and continued training at the Old School Dojo under Marc Mandrake and at the Tyger's Den under Tyger Smith; sharpening his kick boxing skills and adding elements of taekwondo, while working in the independent wrestling scene throughout Buffalo and Rochester NY, and in Canada (2001 to 2007). He currently runs and trains at JesusStrong Martial Arts which operates out of the Lakeshore Baptist Church in Cicero NY.
Christopher Sackett holds a Bachelor's Degree in Leadership and Ministry from Ohio Christian University. He was the Interim Associate Pastor at the First Baptist Church of Baldwinsville NY, and the Worship Director at Wellspring Family Life Church of Central Square NY. He currently serves as The Worship Pastor and Outreach Ministry Director for the Lakeshore Baptist Church of Cicero NY. In addition to this, Chris works professionally for Meals on Wheels of Syracuse helping to serve the elderly and disabled with safety and nutritional needs. Chris is the author of the book "Walk In Christ" (Amazon, Barnes&Noble); a guide to help the new believer, or someone seeking the Creator, with basic Biblical Applications to life. Colossians 2:6.
Dealing with his own anxiety, depression, and control issues; Chris started JesusStrong Martial Arts as a community that can lean on one another; train with one another, share prayer, and exercise through the martial arts. The goal is to better ourselves, our relationships with those closest to us, and bring us closer to God. We are all broken. Let's get better.
To Learn more about JesusStrong Martial Arts and to join Team JesusStrong; visit www.jesusstrongmartialarts.com.
Pastor/Sensei Christopher Sackett has been married to his wife and best friend Rebecca since 1999. They have 4 children; Blaze, Kiera, Zachary, and Hunter.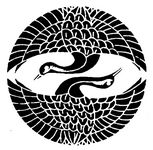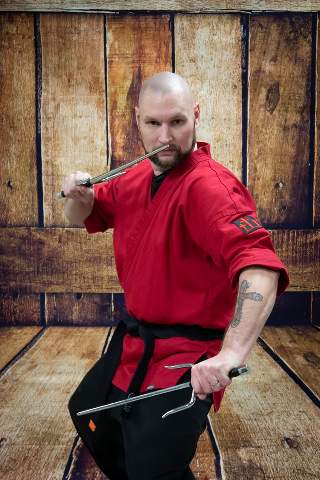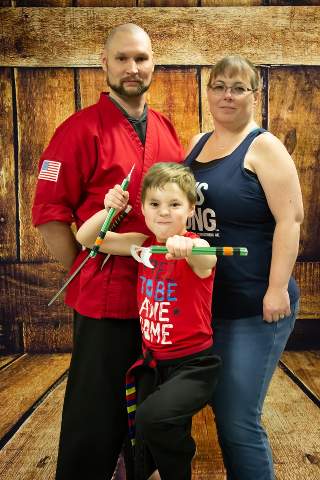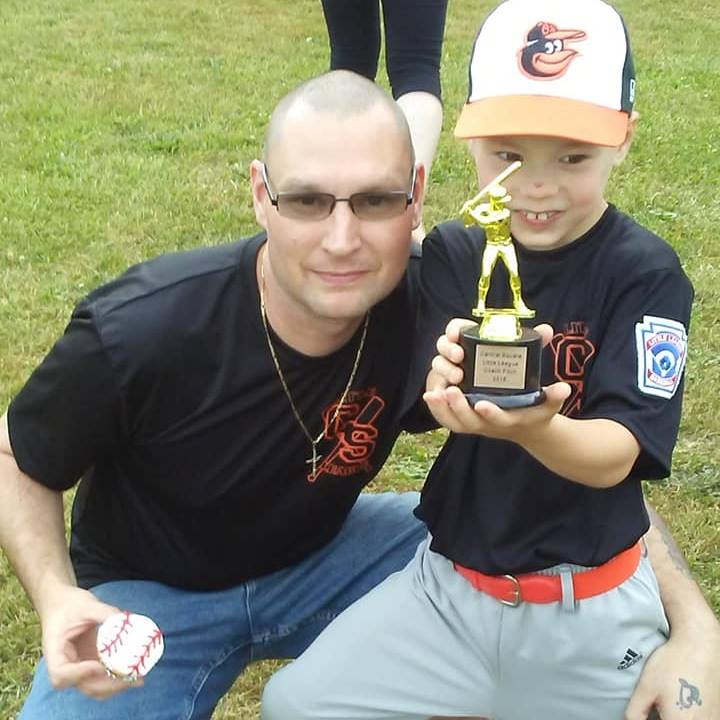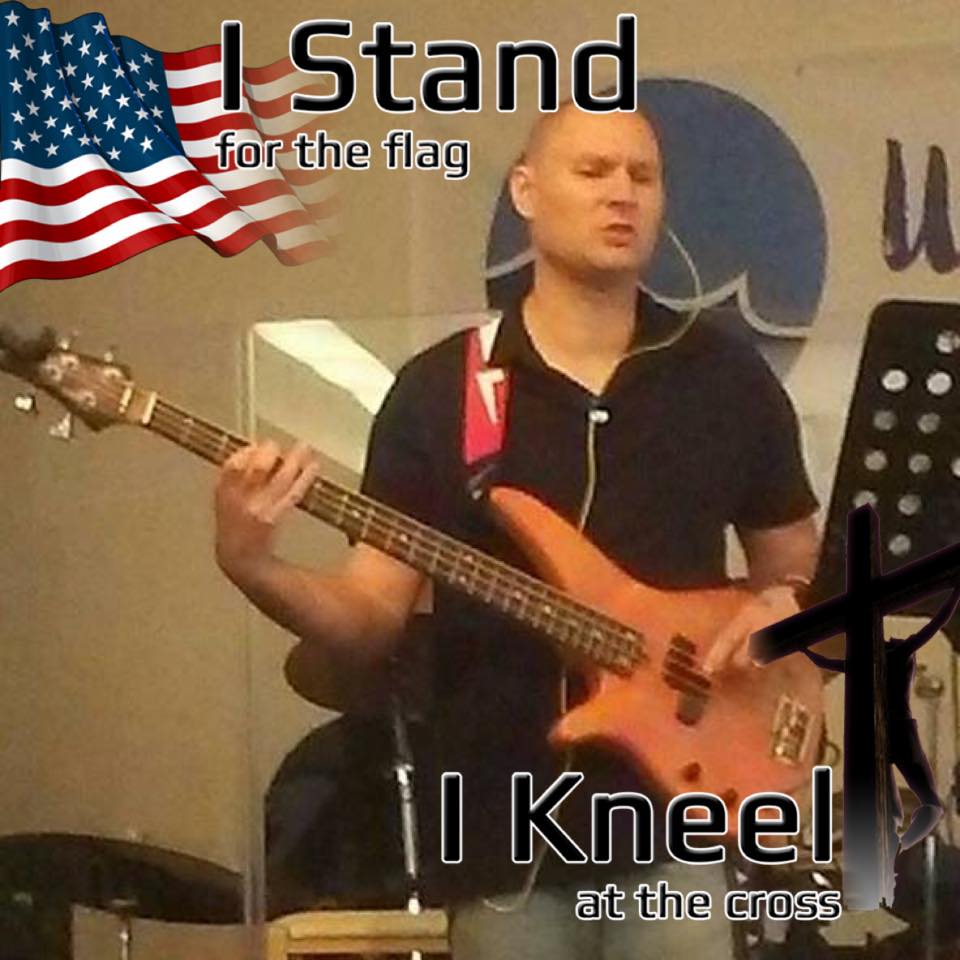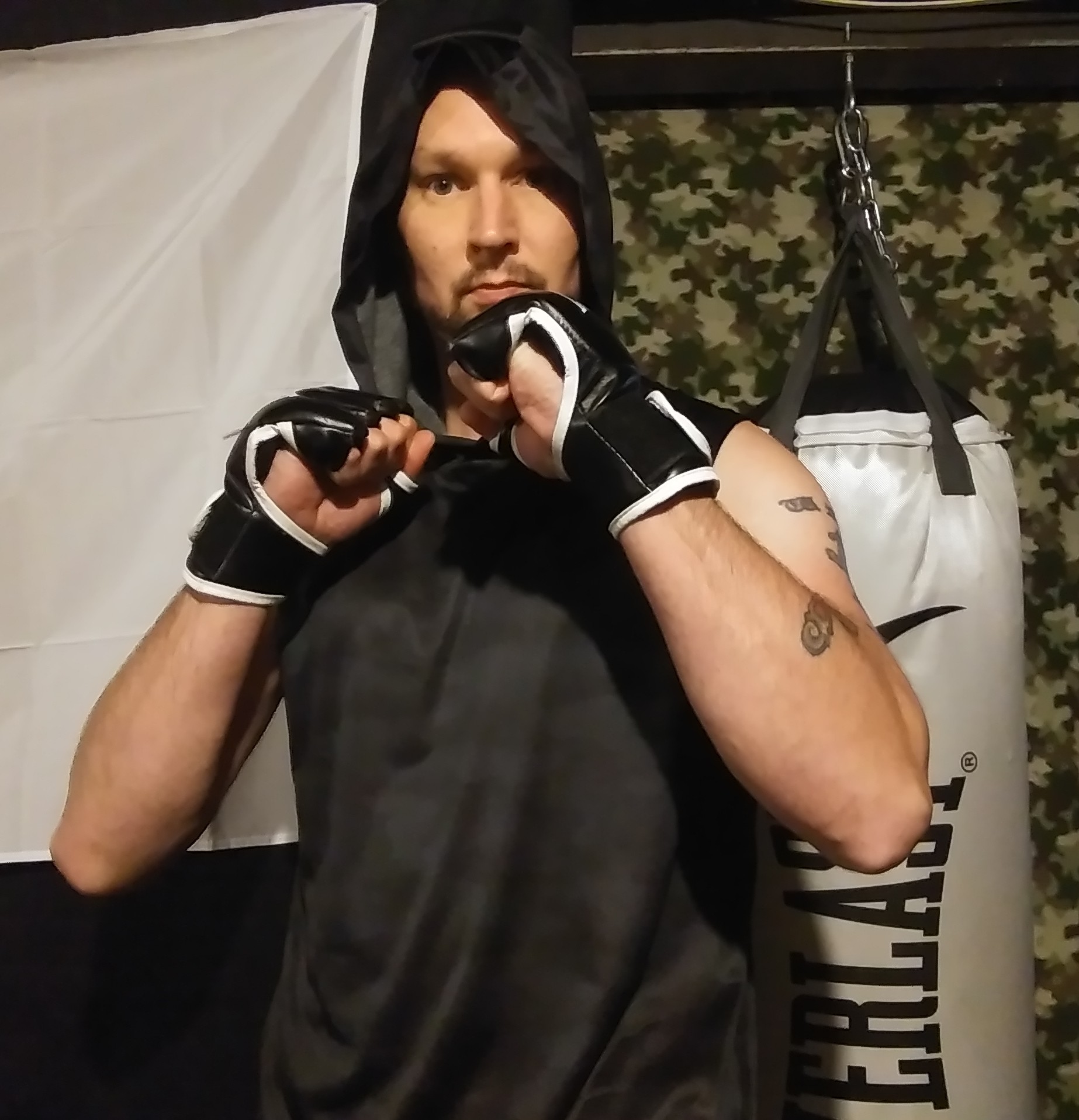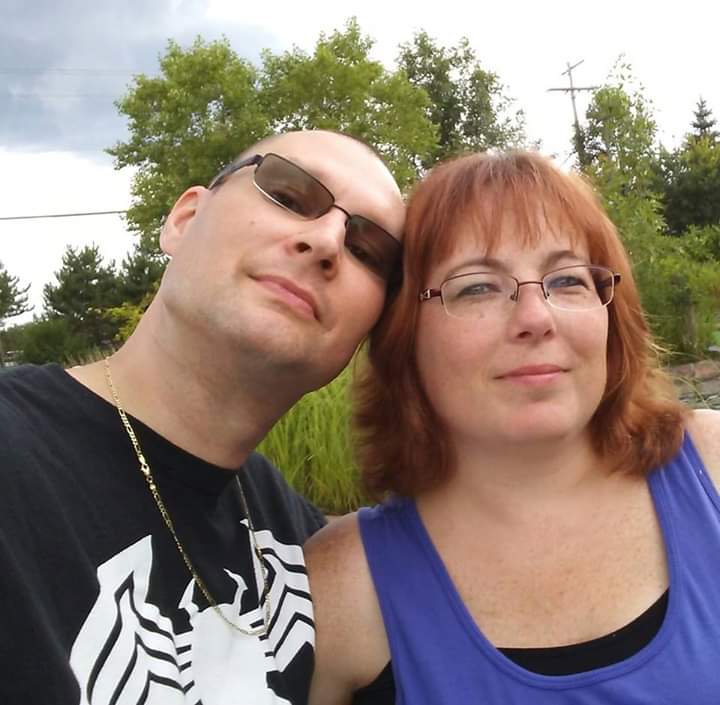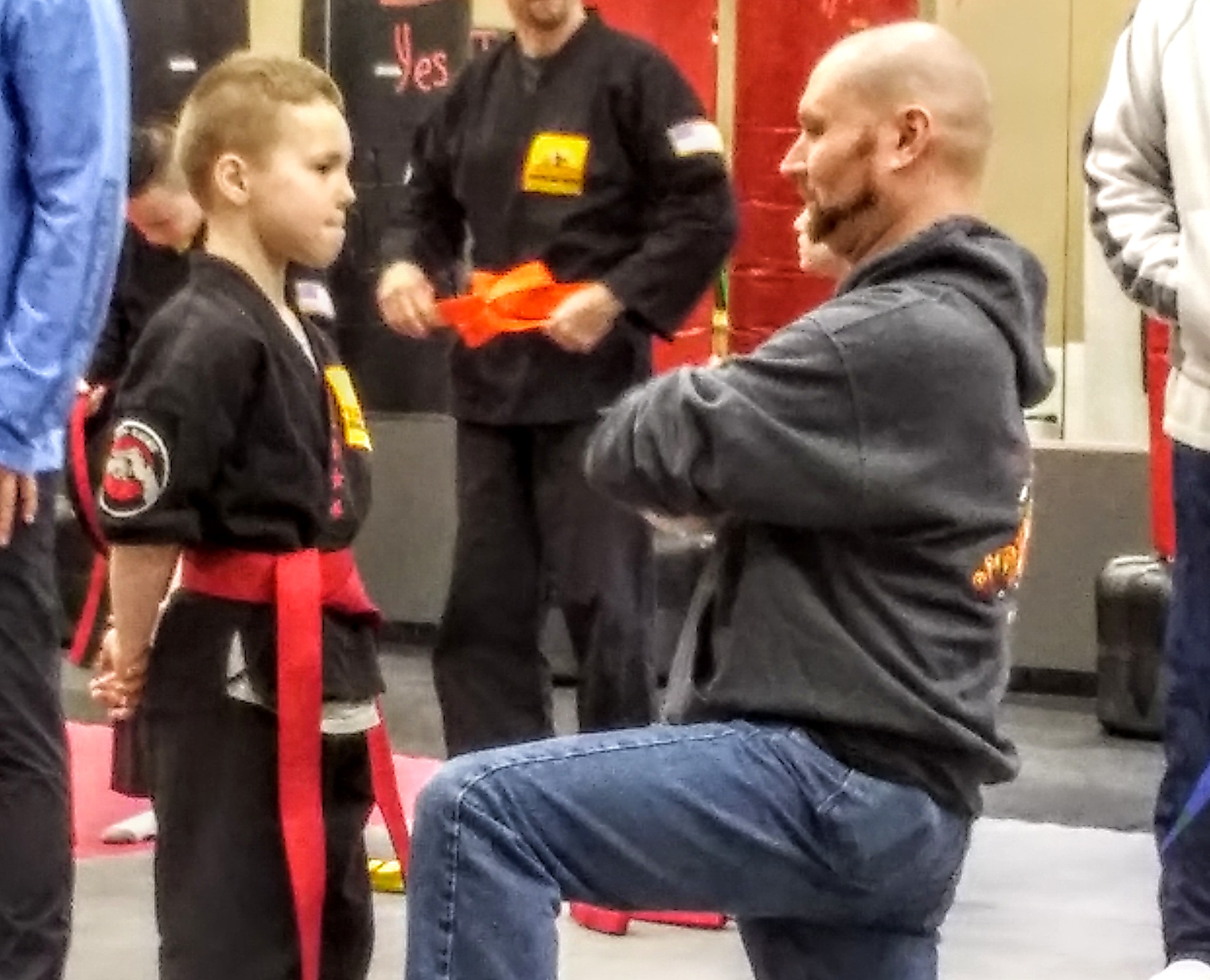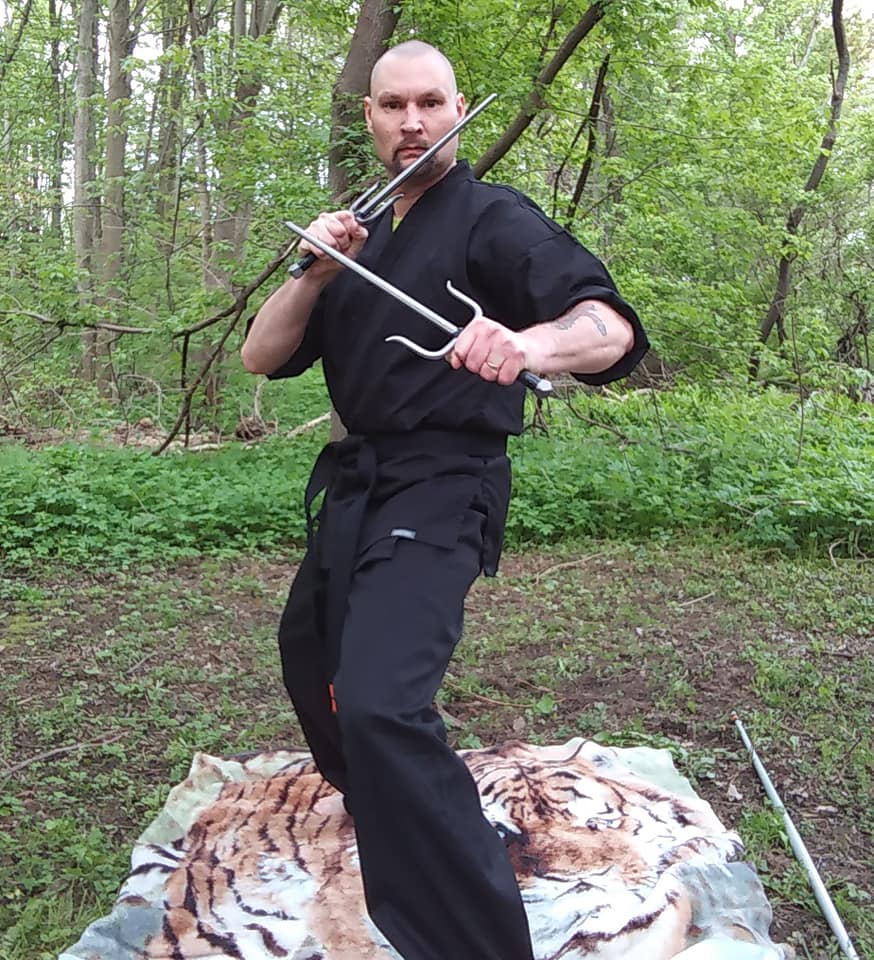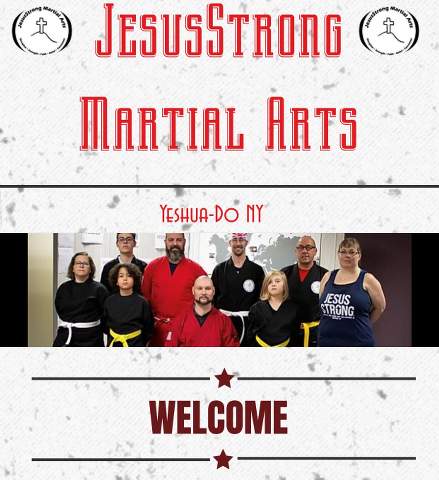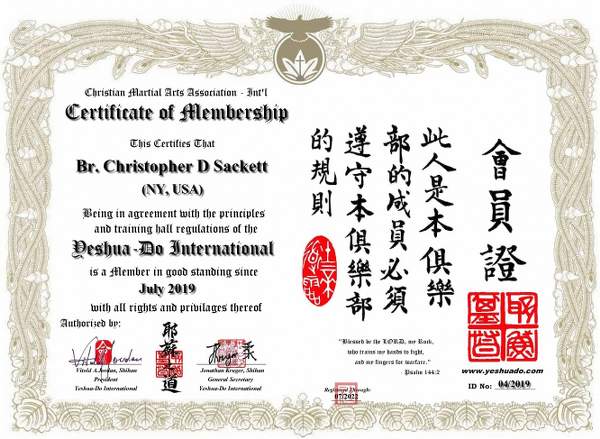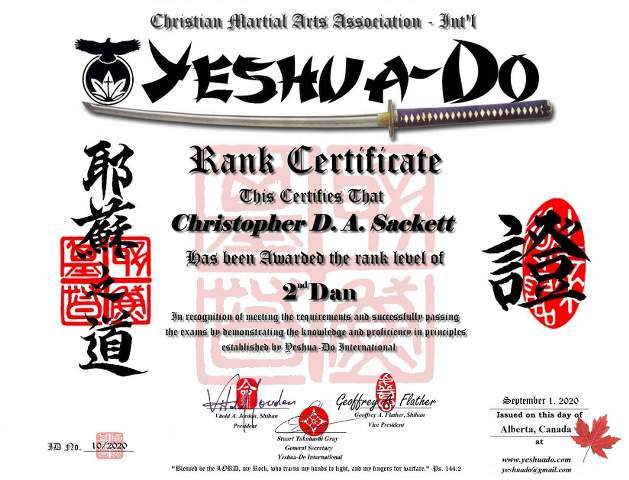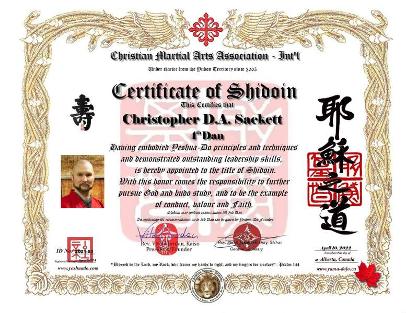 Affiliated Dojo Certificate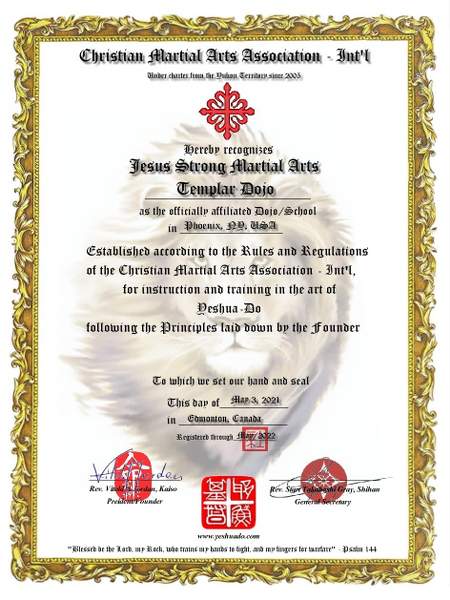 "Blessed be the Lord, my Rock, who trains my hands to fight, and my fingers for warfare"
- Psalm 144:2