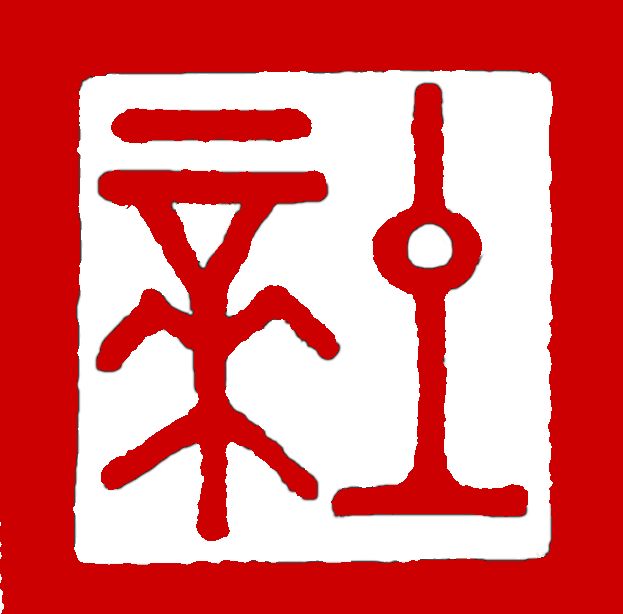 You are welcome to visit the Christian Warrior Academy (Bible College) which operates under Yeshua-Do Int'l.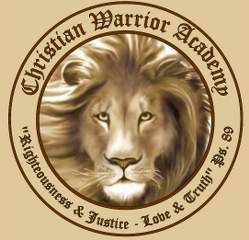 Christian Warrior Academy offers Biblical & Practical Self-defense Study. We were working on creating a comprehensive program focused on encouraging warrior skills and attitude in Christian leadership and righteous life style. We finally are able to welcome all who want to learn those skills in the Yukon (Canada) and join the unique Christian Warrior Academy. More details on the website: www.yeshuado-academy.com
If you have any further questions concerning the Biblical or Martial Arts programs that we offer in the Academy, I will be happy to answer them, and so will all our Board Directors.
Bless you,
Bogna Jordan
Board Director of Christian Martial Arts Association - Int'l
Go-Dan Promotion (5th Dan, black belt)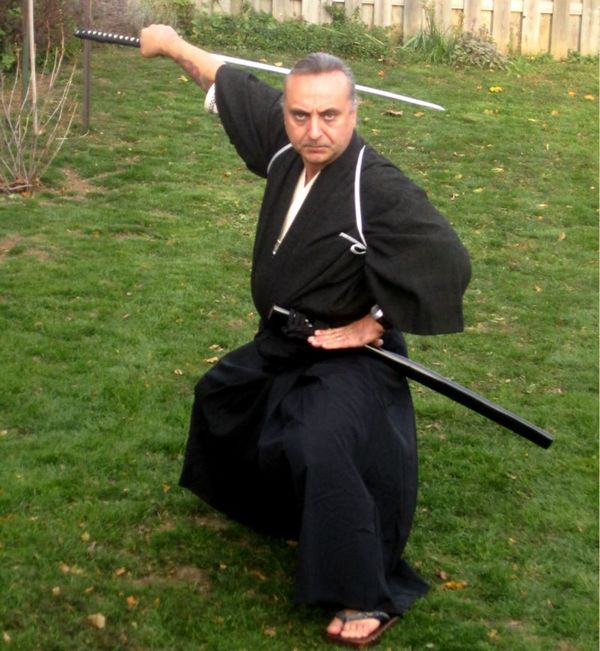 Sensei Stuart Takahashi Gray (5th Dan), Shidoin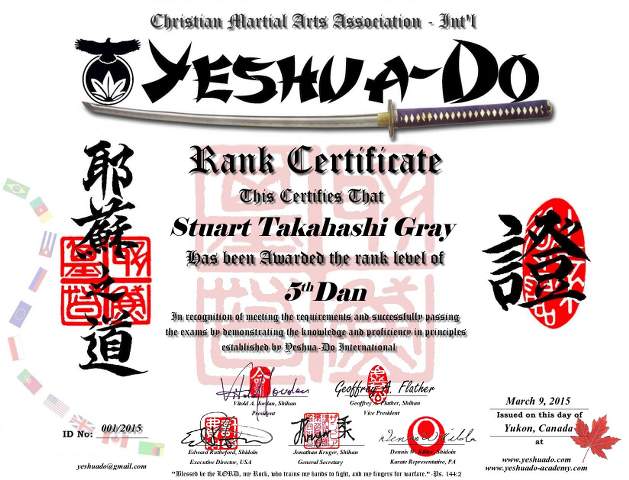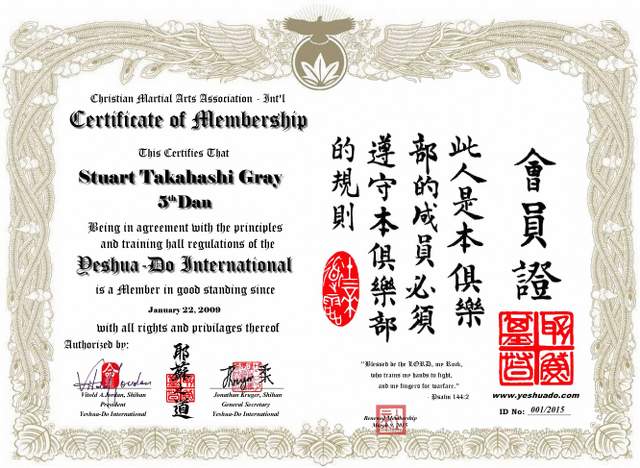 We wish to congratulate Stuart Takahashi Gray promotion on his Godan (5th Dan black belt) Award. Sensei Stuart is from Ontario, where he leads Yeshua-Do dojo and is Karate Technical Advisor, Director and Representative for Canada of Christian Martial Arts Association - Int'l
More: www.yeshuado.com/stuart-takahashi-gray.php
A New Shodan (1st Dan, black belt)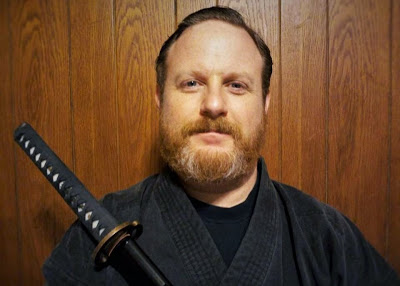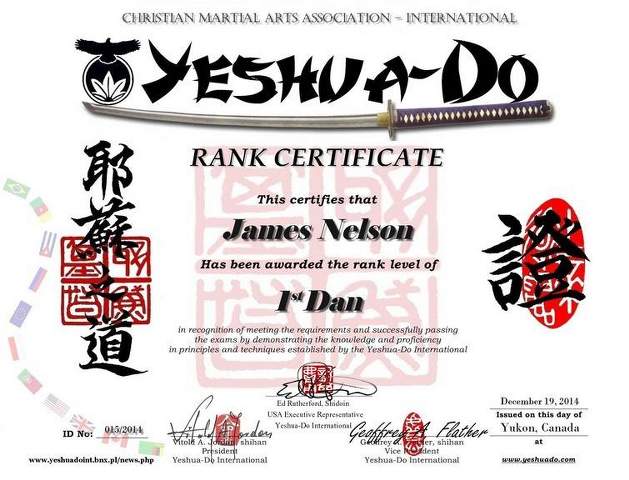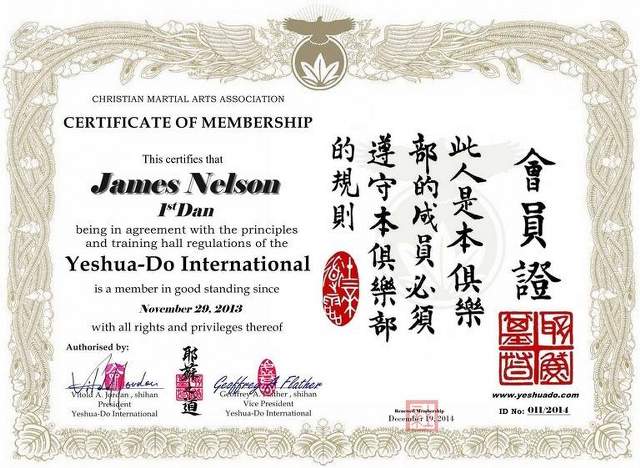 We wish to congratulate Rev. James Nelson passing successfully Shodan (1st Dan black belt) exam. Br.James is from Detroit, Michigan, USA and the member of Christian Martial Arts Association - Int'l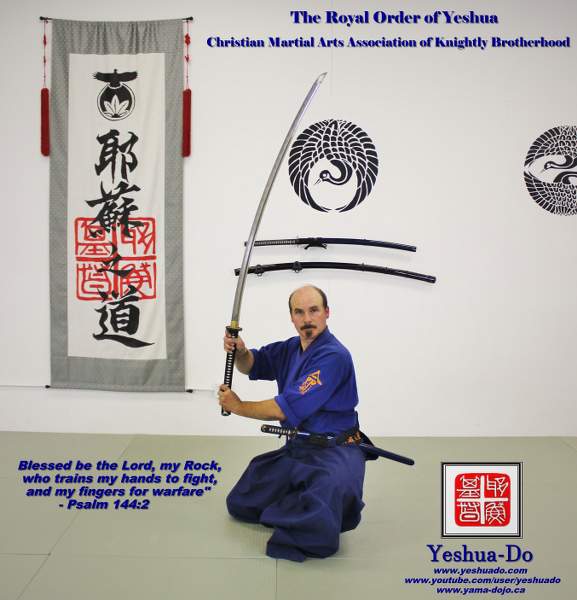 "A person standing alone can be attacked and defeated, but two can stand back-to-back and conquer.
Three are even better, for a triple-braided cord is not easily broken." - (Ecclesiastes 4:12)

I believe it is a time for all Christian martial artists, instructors, groups, clubs to join together. Indeed, we can have one-strong Christian Martial Arts organization, with all respect to our differences, methods and variates in training.
I placed this before you for your prayerful consideration.
Yukon, Feb.18, 2015
We Are Working on the "Yeshua-Do" Book and DVD!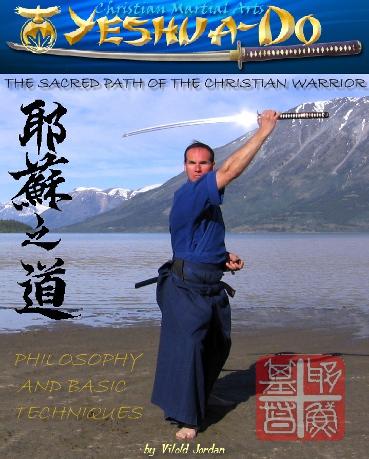 "Blessed be the Lord, my Rock, who trains my hands to fight, and my fingers for warfare"
- Psalm 144